About Robert Kostin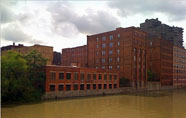 I live and work in Rochester, New York. Most clients with whom I work have met me personally, through business networking, social gatherings or personal contacts. If I haven't had the pleasure of meeting you previously, contact me. I'll set something up.
Academia and Experience
Master Website Builder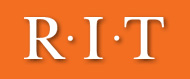 In 2010, I completed the Masters of Science program in Information Technology at the Rochester Institute of Technology. I got an A in every class, except one: database administration. (Don't hire me to be a database administrator, okay?)

While studying at RIT, I had the pleasure of studying Website Architecture with the founder and director of the RIT Laboratory for Social Computing: Professor Elizabeth Lawley. Professor Lawley inspired me to be patient when starting any new website project. The time we spend up-front, planning and building a solid architecture will pay dividends after we launch it.

Also during my studies at RIT, I was taught Programming for the Web by Professor Michael Axelrod. Professor Axelrod introduced me to "CGI Boot Camp," where I learned to develop a passion for scripting. It was at that time in my academic career that I learned:Anything you see on the web, ...I can do that! Since working with Professor Axelrod, by far, the hardest part about building websites is simply deciding: what do you want to do?
Grounded in Marketing Experience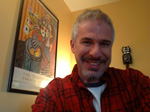 I became a business marketing manager at Xerox, where I learned important things like how to work on big projects, and manage time and resources in a worldwide Fortune 100 company. The quality training, focus on customer involvement, and teamwork skills I learned during my tenure at Xerox will serve you well.
I have a Green Belt in Lean Six Sigma Quality Training (look it up), and I won awards for some of my marketing handiwork: In 2001, I received a world recognized "Addy" award from the American Advertising Federation for the Xerox DocuTech 2000 Integrated Marketing Campaign.